Buitenpost is a 'tiny office', with plenty of room for your brains. It is the brain activity office of the future, your own compact space in which you can freely dream, perform and create.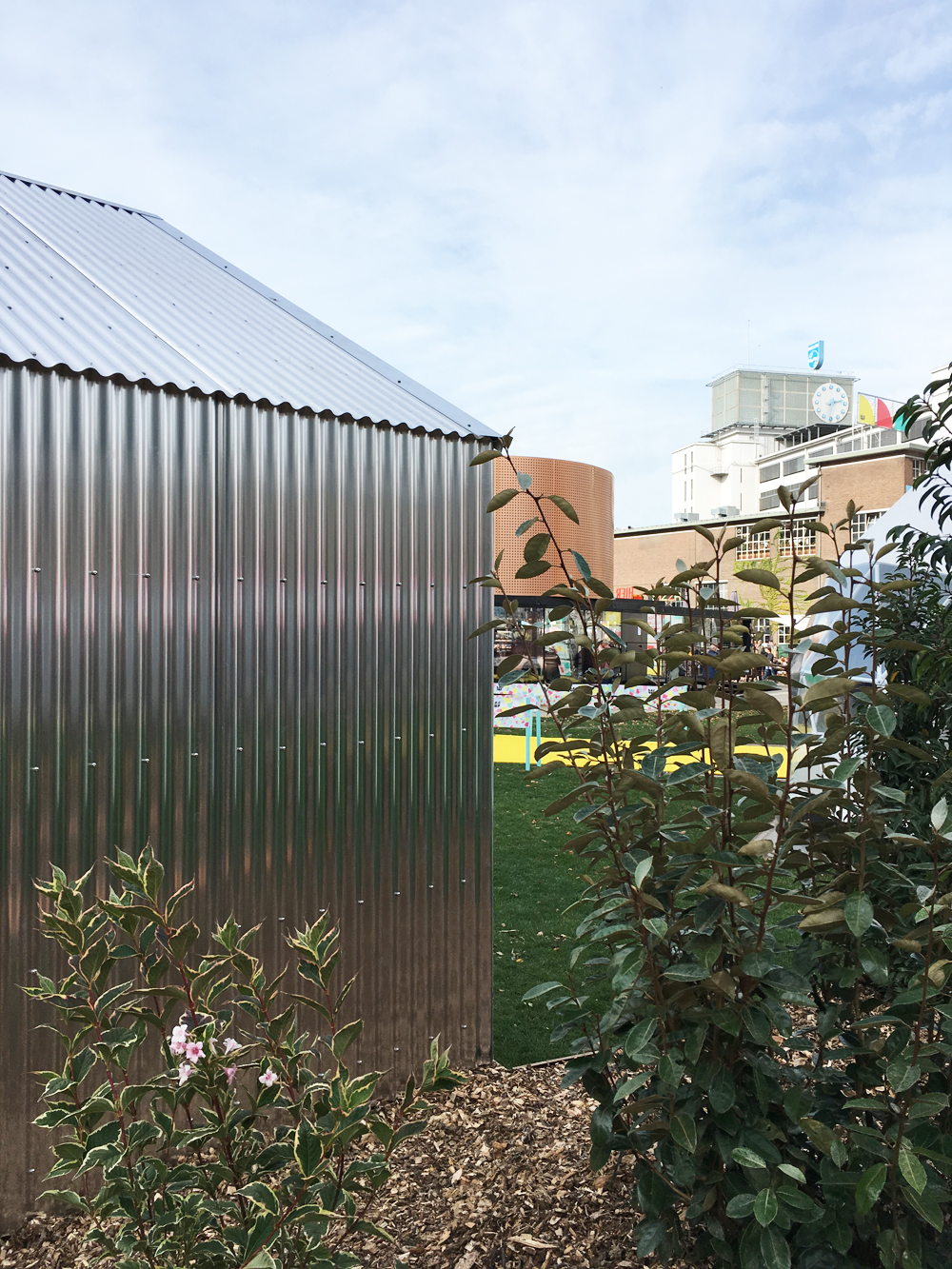 Buitenpost is a collaboration between Chris Collaris Architects, Dutch Invertuals and Droomparken. The metal surface of the exterior mimics the surroundings only in its colors stating the cabins position in its surrounding in clear but soft way. In the interior the tactility of use is celebrated by natural and warm materials. This capsule is for concentration and inspiration coming together in the dialogue between inside and outside.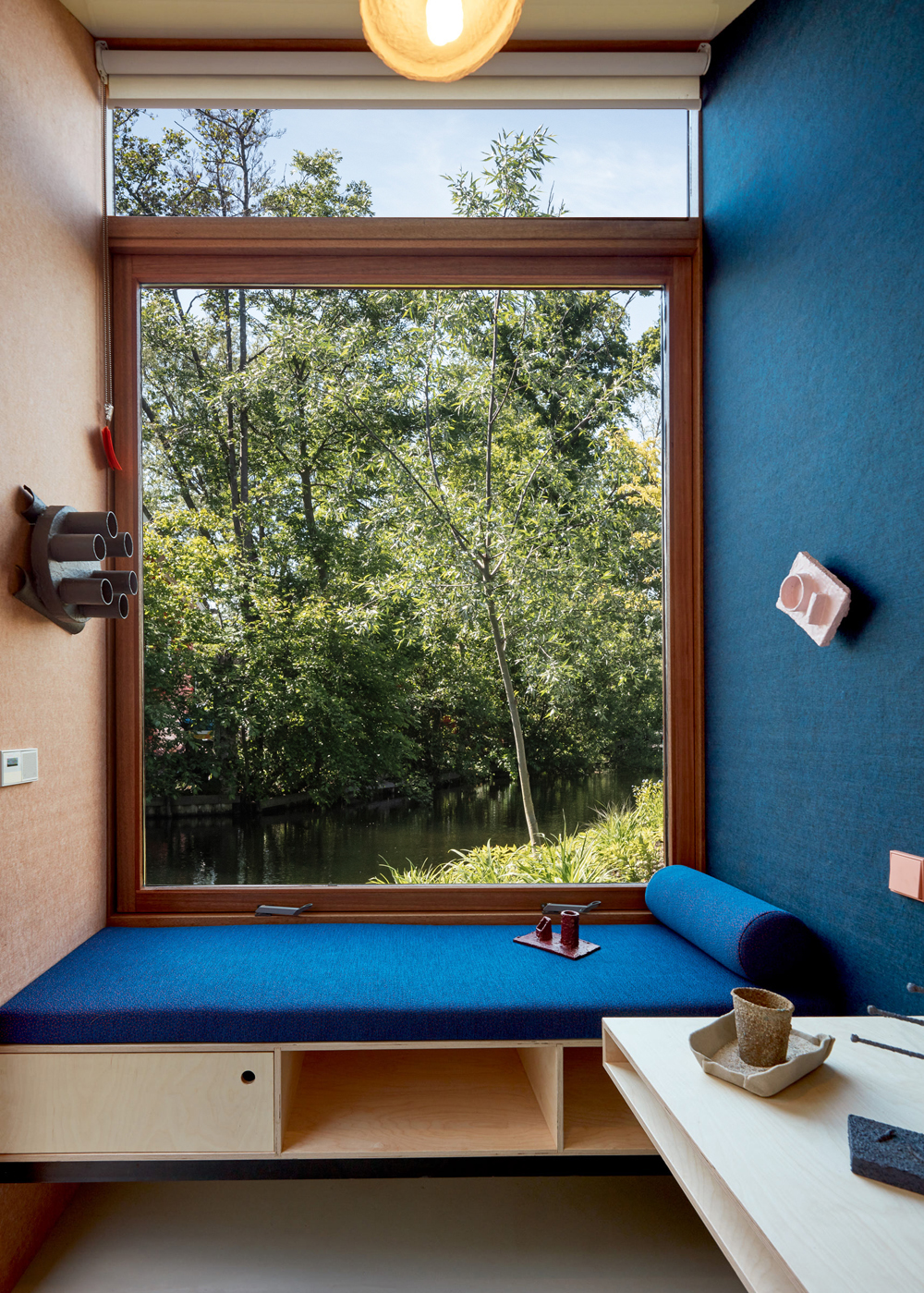 Buitenpost was presented for the first time during Dutch Design Week in 2018.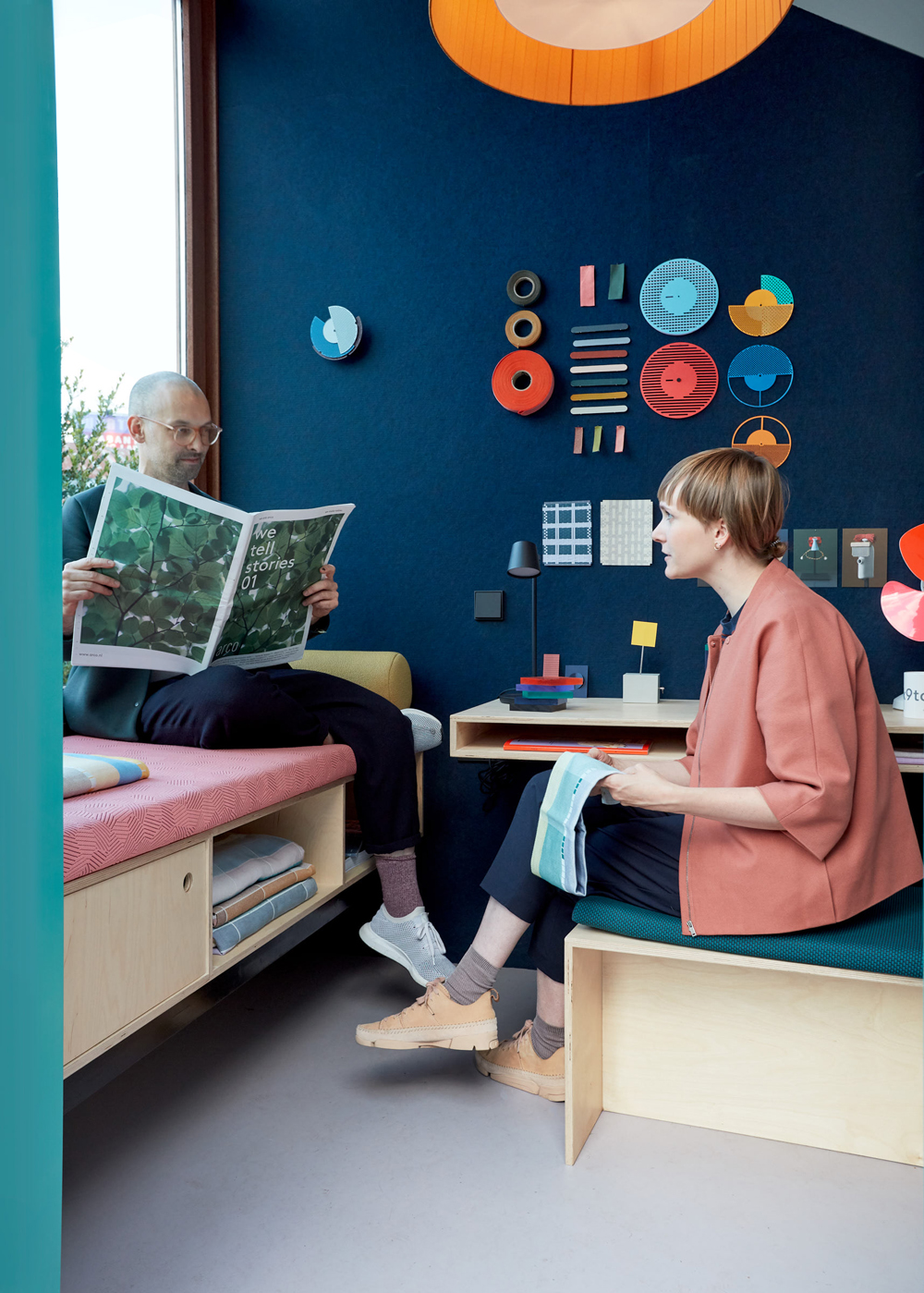 Raw Color (pictured above), Tijmen Smeulders & Thomas Ballouhey where featured in the Buitenpost exhibition at the Dutch Design Week.
Project info:
Client: Droomparken
Architectural design: Chris Collaris Architects
Interior Design: Dutch Invertuals
Contractor: SamenSterker
Copyright images: Chris Collaris, Dutch Invertuals & Ronald Smits