The area around Sloterdijk Station in Amsterdam-West is being transformed fast from an area with a mono-culture to a mixed residential and business district with a lot of different facilities. The project VERTICAL is the first step of this transformation.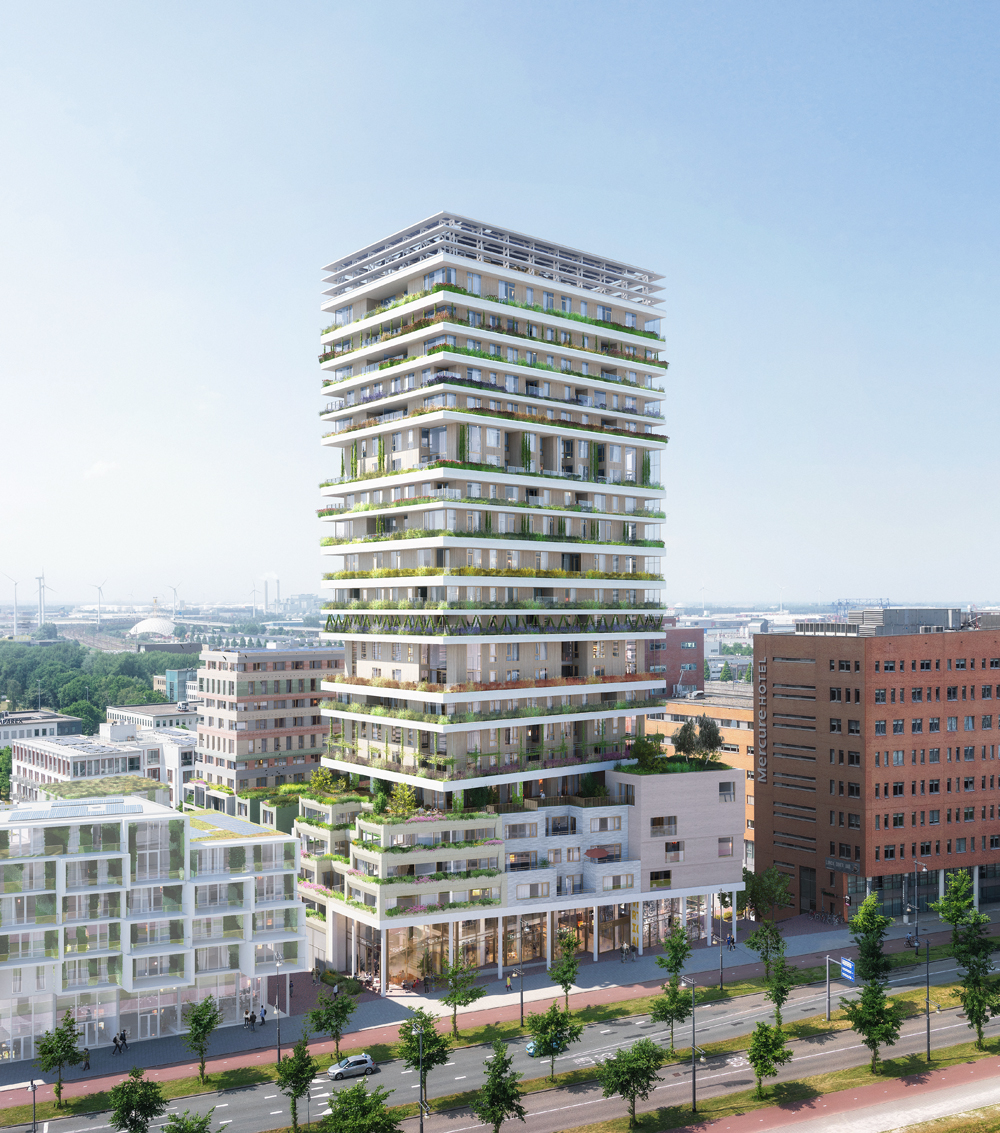 The five Dutch firms of architects NL Architects, Chris Collaris Architects, studio Donna van Milligen Bielke, Space Encounters and DS Landschapsarchitecten collaborated to create a unique design for a new living climate in Amsterdam, breaking the monoculture of Sloterdijk with subtile diversity.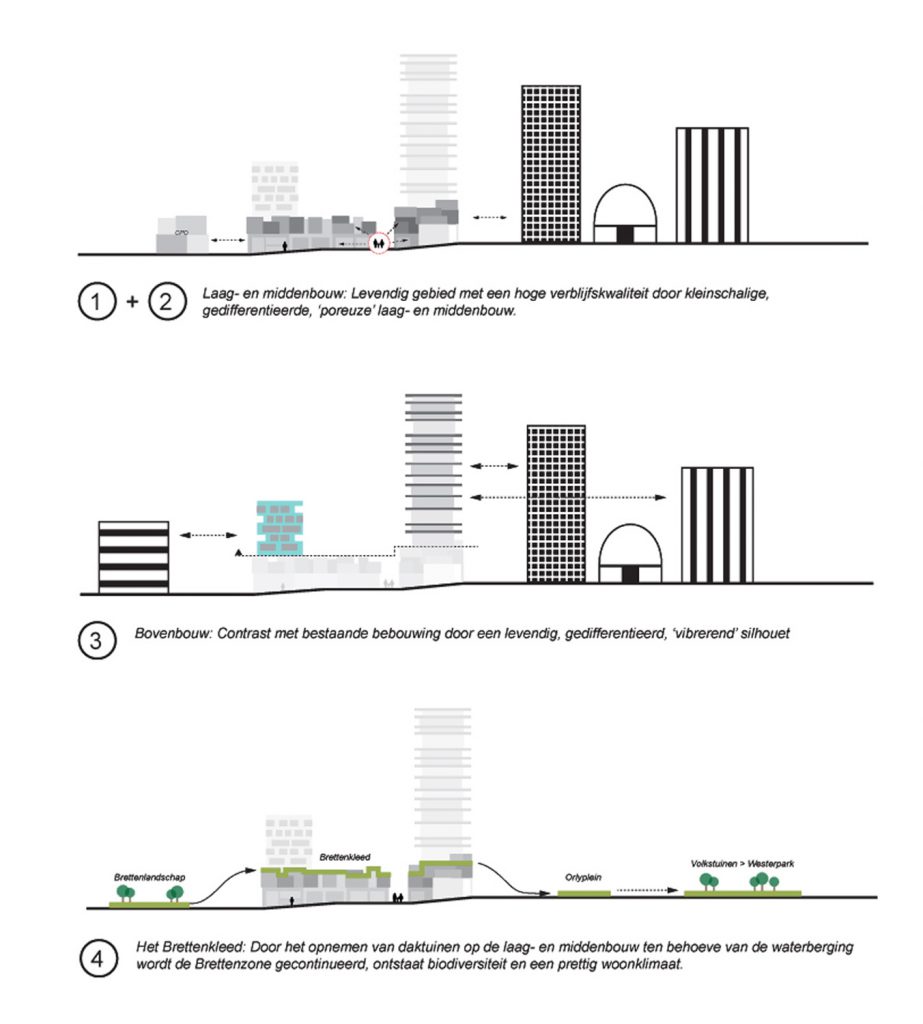 Amsterdam VERTICAL offers approx. 168 homes and is one of the pioneers in the many developments in Sloterdijk-Centrum. The construction of VERTICAL starts with the garage and VERTICAL East, this is de highest tower and contains 112 homes, the Shared Living Space and the commercial unit. VERTICAL West will follow with another 56 homes in different typologies for living.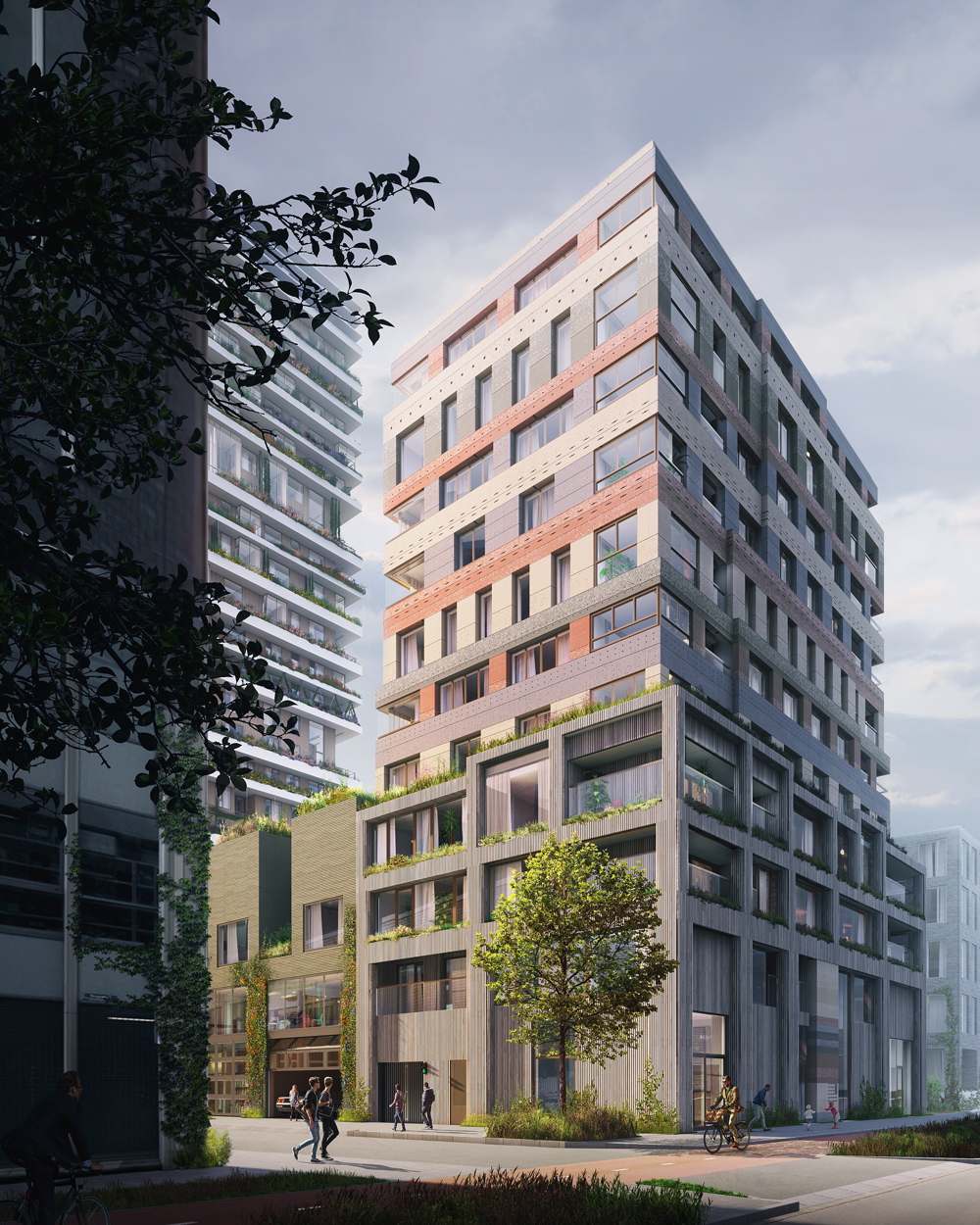 VERTICAL offers homes that are unique for Amsterdam; from apartments and maisonettes, to large garden lofts and city homes. Here you can choose from four different types of homes, in six different sizes. From S to XXXL.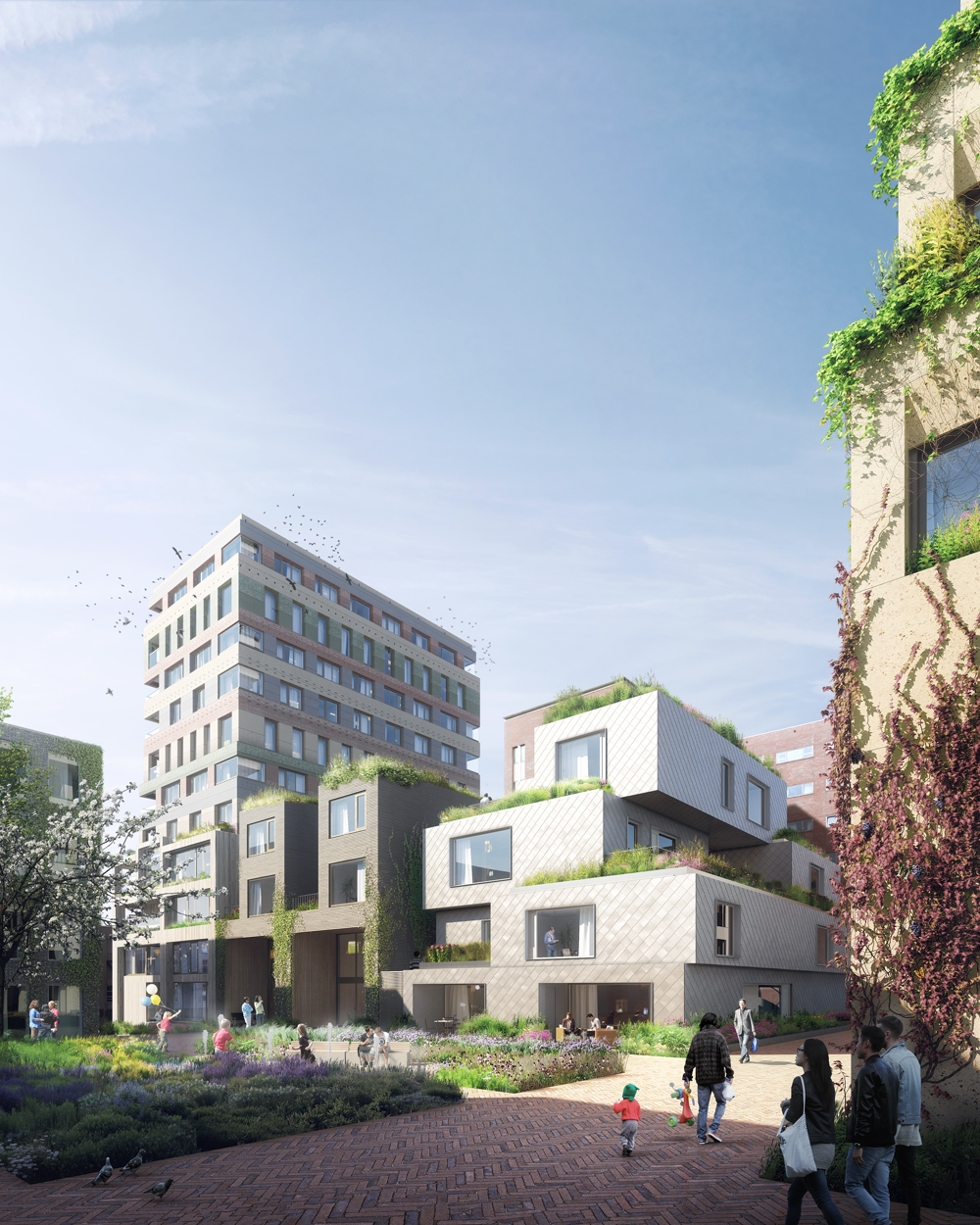 The most special part of this ensemble for living is the dialogue with green and nature. VERTICAL is located between the Brettenzone (l) and Westerpark (r) and forms an important link between these two areas. By continuing the diversity of the Bretten landscape in the green facades of the building, we increase the intricate diversity of nesting opportunities and food sources for birds and insects.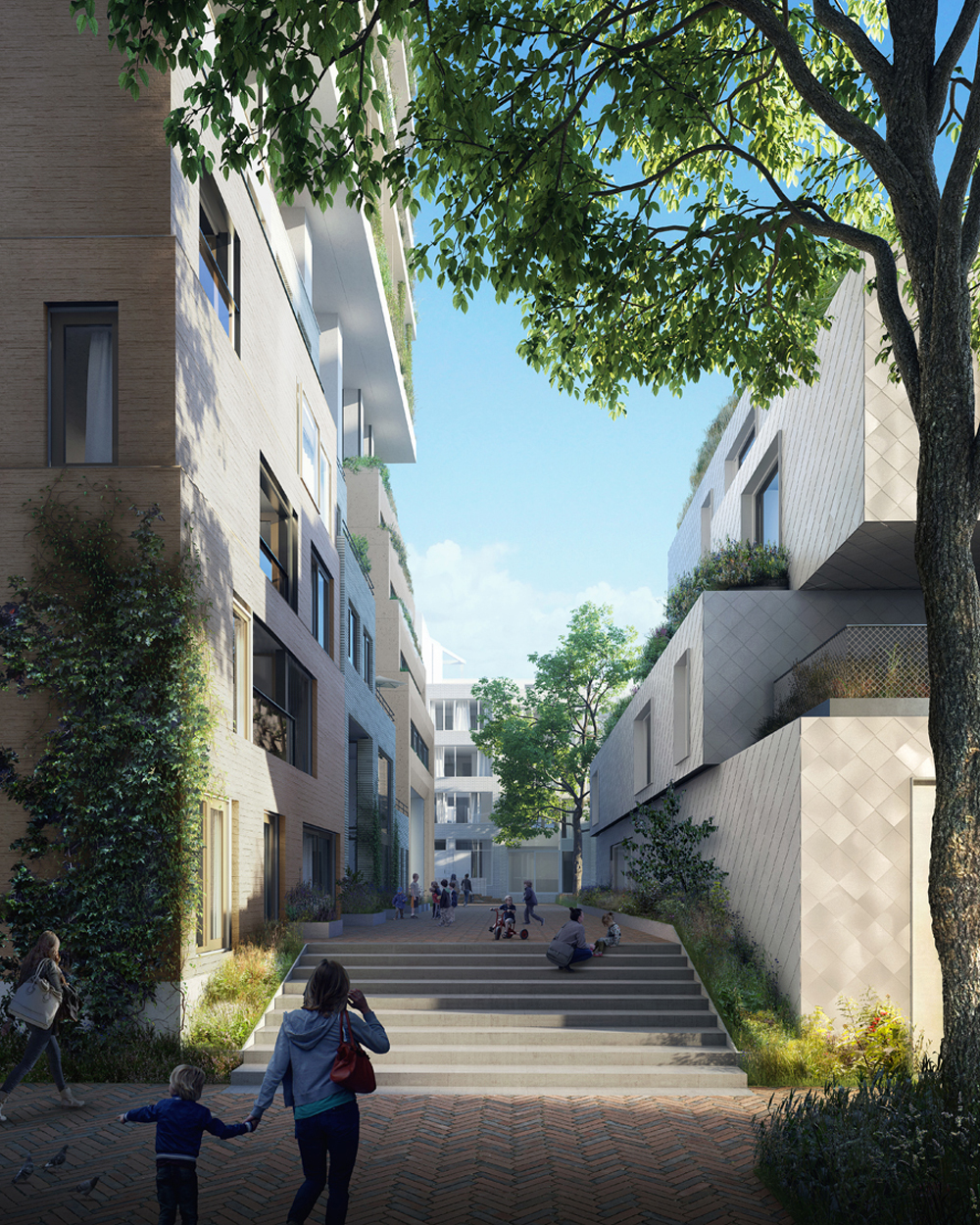 VERTICAL is default sustainable. The building uses the sun, the wind and geothermal heat. Rainwater and hot water are optimally used and recycled. Green facades and gardens provide space for fauna and for yourself. You just need to be smart in the way you use the building.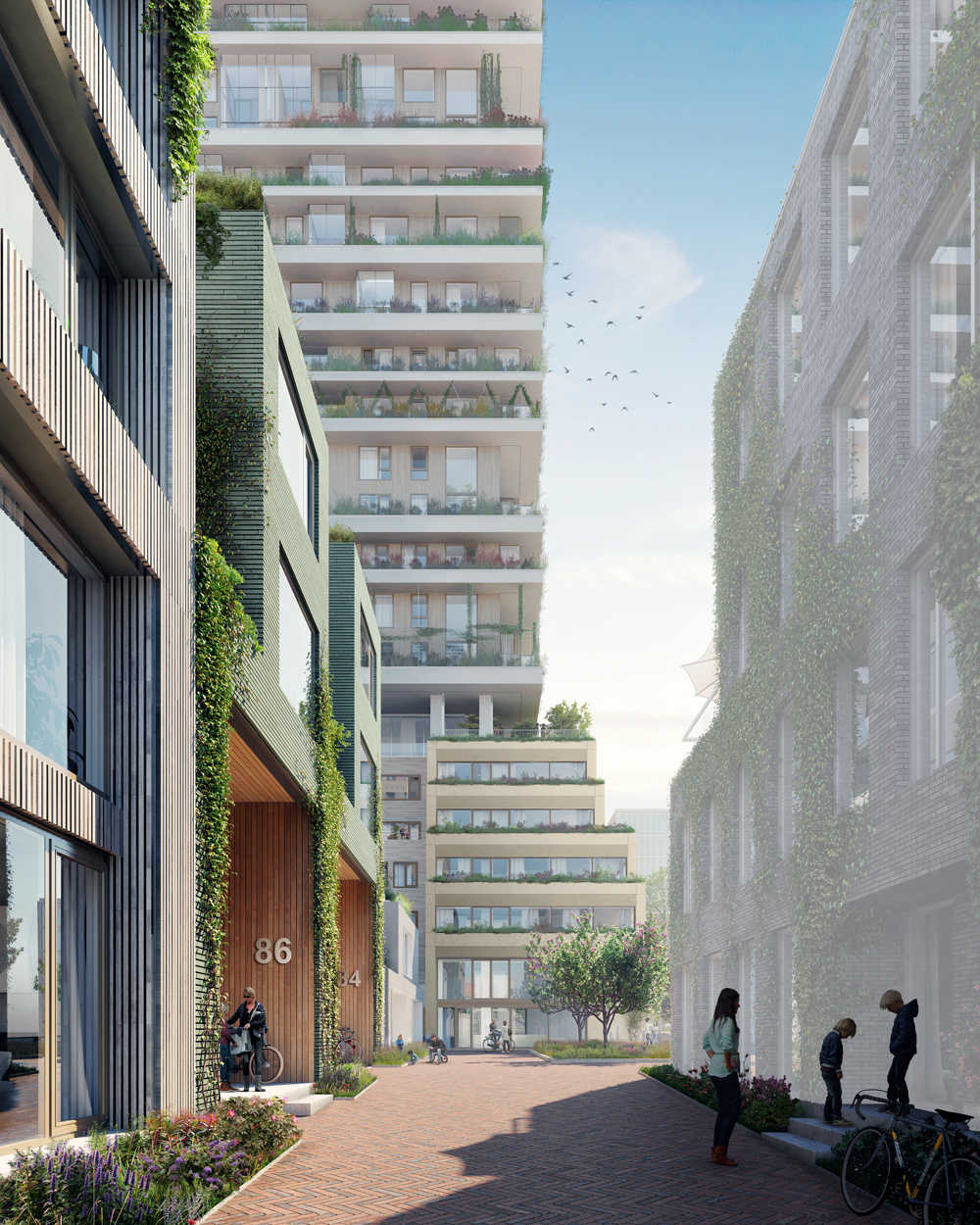 With the right orientation of the two towers, a well-insulated skin, solar panels, wind-energy and the facility to generate passive energy we reduce the demand for energy. VERTICAL has its own thermal energy storage (TES) system and works with an innovative system concept.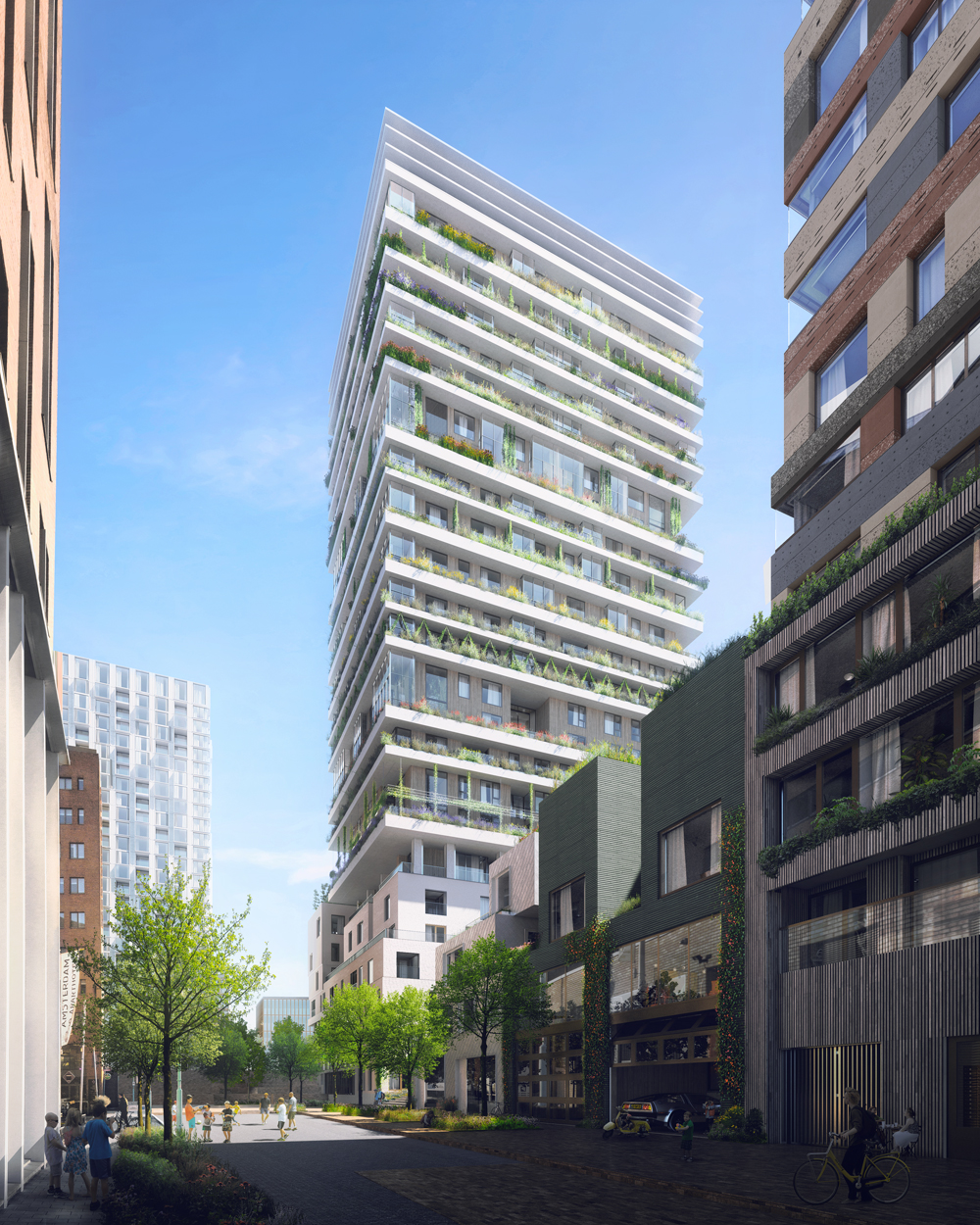 Space in the city centre is scarce and expensive. At the same time, cars are stationary and unused for 95% of the time. That's why VERTICAL creates facilities for some shared electric cars in the garage and services on behalf of electric bikes.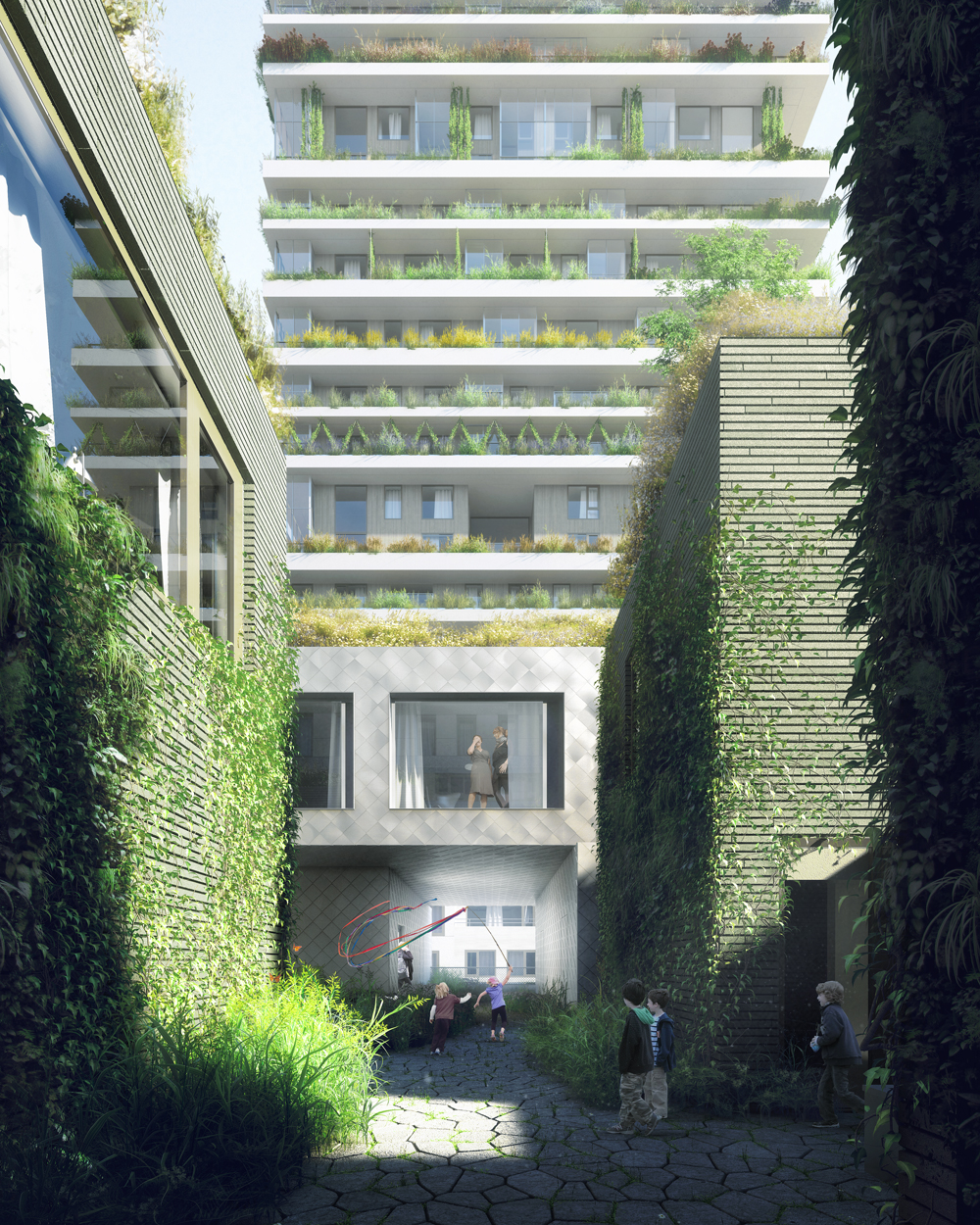 Wasting water is a lost opportunity. Hot water used in the home for baths, showers and the washing machine is recycled as a source of heat. A green roof and plantation will be been laid, underneath which there will be extra buffer capacity for rainwater. Rainwater is also carried down more slowly to the ground through the green facades.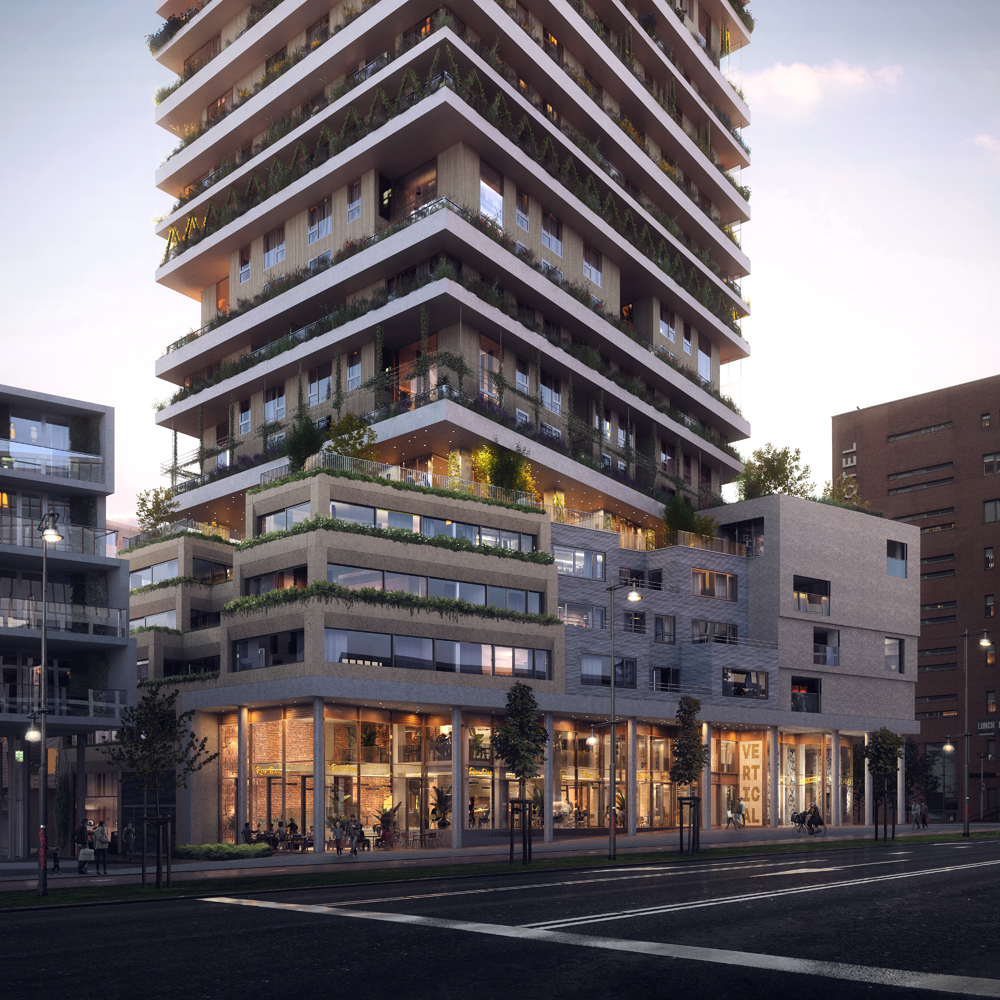 VERTICAL is currently under construction. Completion has been planned in 2022.
Project info:
Client: Heijmans Vastgoed
Architecture design: Chris Collaris Architects & NL Architects, Space Encounters, Studio DvMB.
Tender design & concept: Ruben Esser, Tenderboost
Structural engineer: IMd raadgevende ingenieurs
Contractor: Heijmans bouw
Landscape design: DS Landschapsarchitecten
Copyright images: WAX