What's the minimum amount of space we need to thrive? The all-black Writer's Block Hut is a tiny timber-clad object with a slim canopy roof designed to, basically, set you free. Lightweight and easy to install, all you need to do is host it. Oh, you can sleep in it too.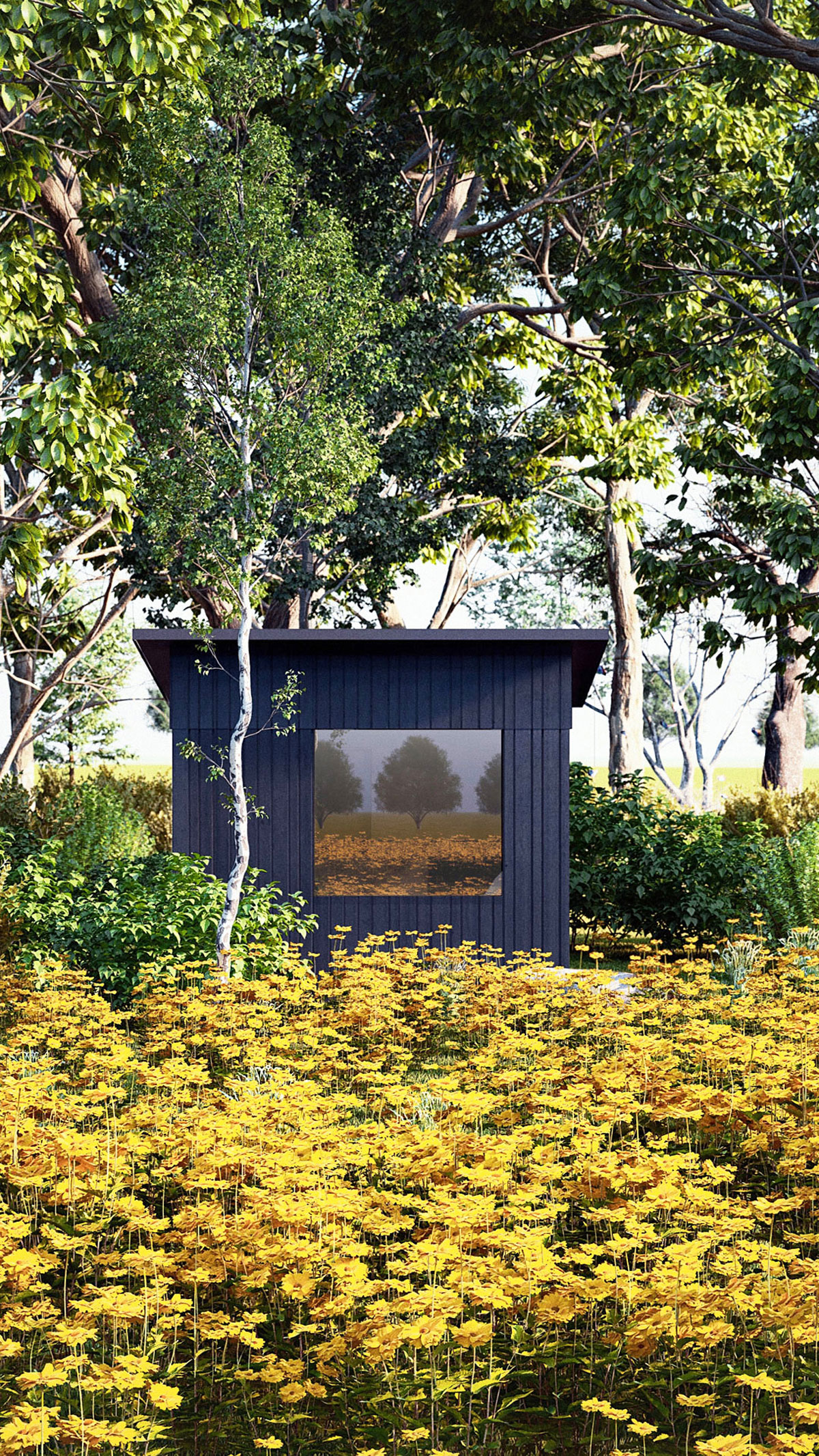 Featuring ample windows and a minimalistic, meticulously designed interior, Writer's Block Hut is a small-scale structure with a Swiss-Army-Knife functionality that promises to ignite your creativity and support your well-being. Looks go a long way, hence the rhythmic pattern of the facade created by sustainably sourced, brushed pine wood slats.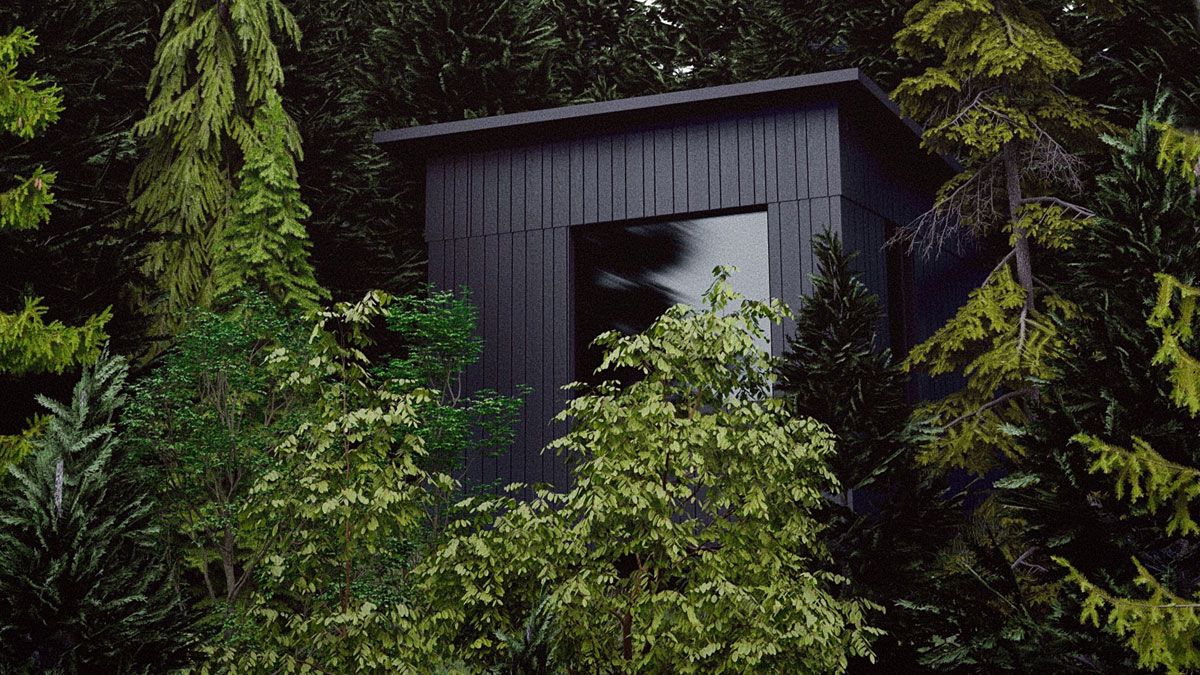 The all-black interior design evokes an intensified view of the outside. Lightweight and easy to install on-site, this humble design shows how a modest dwelling can become an encouraging retreat if provided with the right design conditions.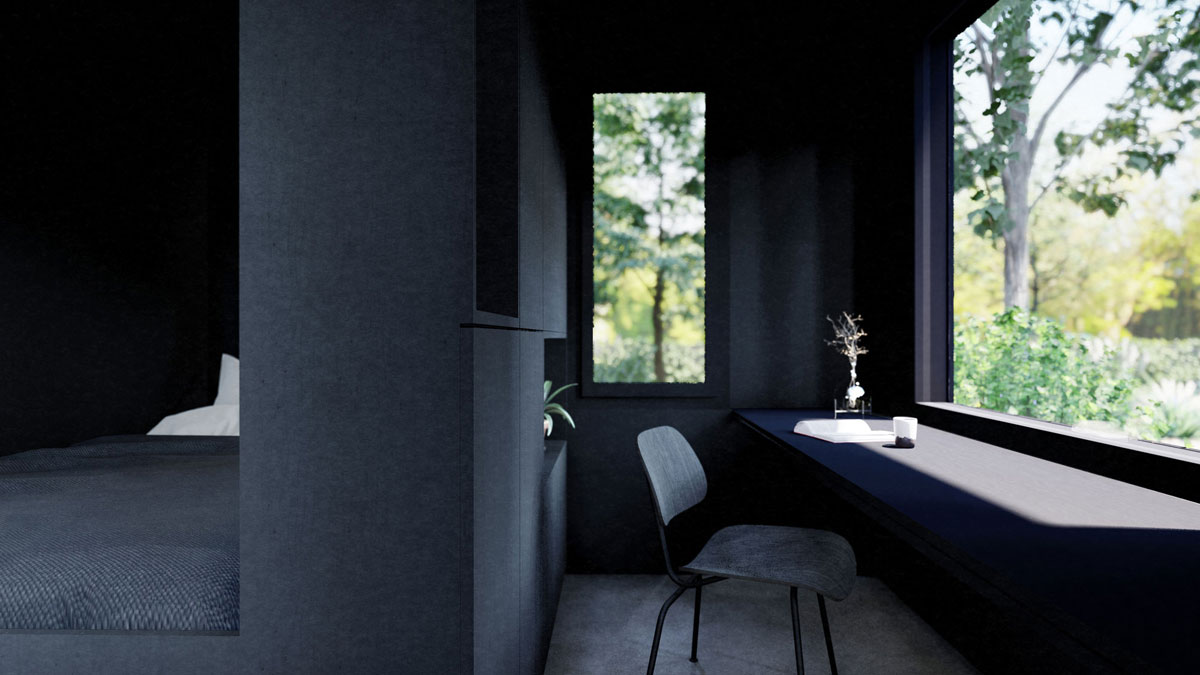 The idea of Writer's Block Hut emerged during the crisis period. Suddenly, everything was different. No shared studio space, no physical encounters with colleagues, but instead, digital obligations and more intensive use of space at home. This change in direction brought about new insights. What do we need to do our thing? And what do we absolutely not need? Is there a place that sparks the imagination and truly inspires? Where does motivation begin, and how do you take the first steps in a promising direction? In truth, as an architect I don't need much. Overview, perspective, and a comfortable space to conceive and create on a small scale. That's what the Writers' Block Hut is for me: a place that clears space in my mind and effortlessly brings the idea to life in my hands.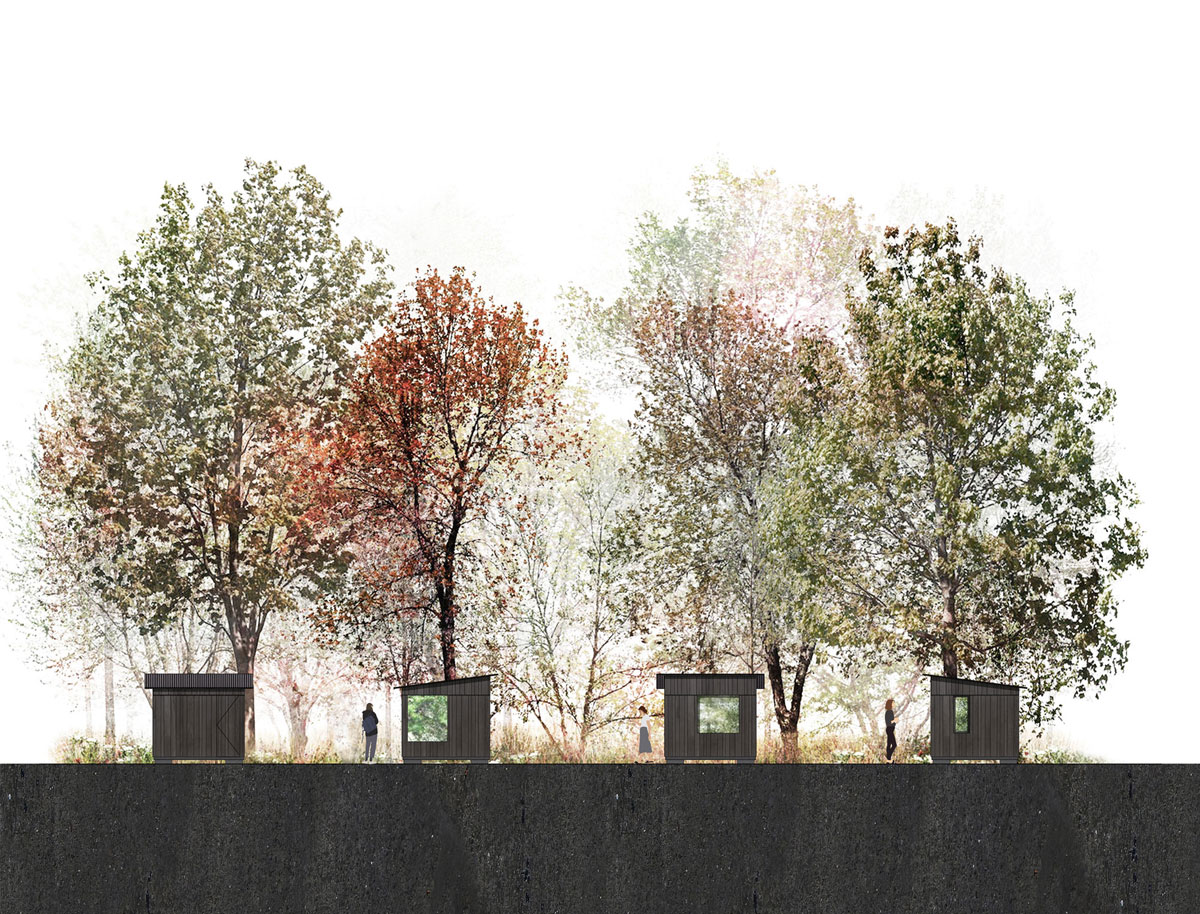 The Writer's' Block Hut comes in three sizes: S (5 m2), M (10 m2), and L (15m2). From a 'single writer desk' to a 'mini studio' with washing and sleeping quarters. In each size, the Writer's Block Hut can be freely arranged. There's also the option to choose from various built-in packages that optimize the interior and enhance the space's experience. Custom-made, tailored to the functionality you desire and incredibly comfortable so that you feel right at home. The core building shell is constructed from sustainable and high-quality materials, with appealing finishes on both the interior and exterior. The Writer's Block Hut is architecturally designed with an eye for the smallest details. Concealed frames, hidden doors, and rhythmic patterns with brushed and painted facade slats enhance the characteristic volume structure of the Writer's Block Hut: an inspiring prelude to what happens within.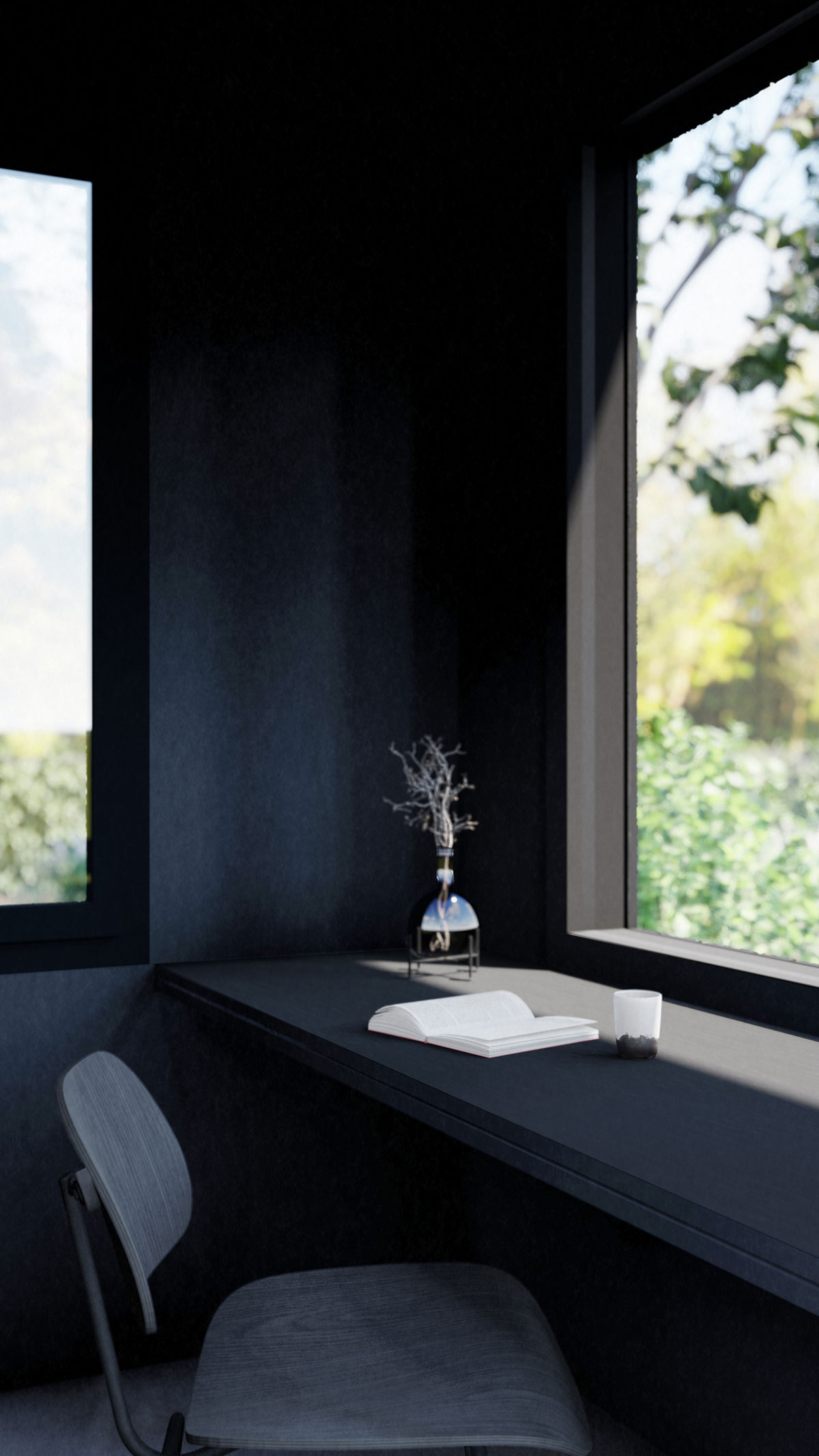 Project info:
Client: Chris Collaris Architects / own development
Architecture design & interior design: Chris Collaris Architects
Structural engineer: Vissers & Vissers B.V.
Contractor: B&G Totaalbouw / Weijers BTS B.V.
Copyright images: Chris Collaris, renders by Sven Olafberg